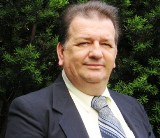 ElectHarveyGordon.com
This October 25th, 2010, the province of Ontario will have their local elections. Niagara Falls, Canada, is in election mode.
Harvey Gordon, is looking for just one vote on that day. You. Please get out on October 25th and vote.

Please feel free to tell the City of Niagara Falls where your thoughts are. Write anything you desire for the City here. Your thoughts will be here for others to see. Voice your opinion. Tell us what you think.
Thanks for taking time to make the community aware of what you're looking for.
What would you vote for? Or against?
What are YOU looking for in your candidate?
Share your thoughts, wishes, and desires here.
Do you have a great idea for the City of Niagara Falls, Canada? Share it!